i Pad / iLove BG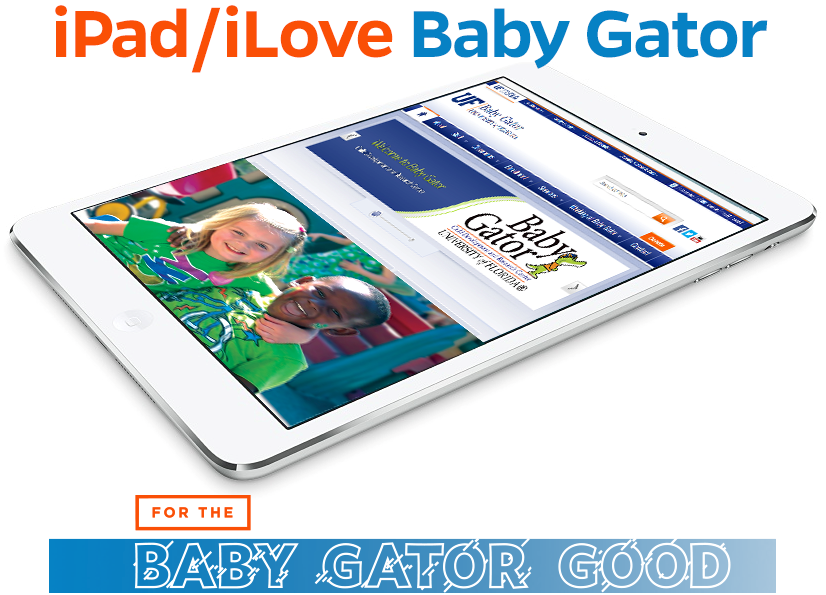 You can make a difference at Baby Gator by sponsoring efforts to purchase 30 iPad bundles – one for each classroom – to improve each child's learning experience, enhance teacher and program efficiency, and allow more information to be provided to families with a faster response time.
The success of previous years' playground fundraising events has allowed us to shift this year's fundraising effort to inside the classroom. The use of iPads will make a huge impact. iPads are fully compatible with online teaching and learning platforms and can be easily integrated into the classroom. Some of the most innovative instructional apps are available specifically for early childhood programs. Baby Gator is ready to welcome these innovations!
*100% of your donation is tax deductible.

To make a donation, click here.
A heartfelt thanks for your generosity.

---
Your donations will help purchase the following classroom items: